Previsioni per il Surf, Notizie Surf e Meteo per il Surf
Delaware Wavefinder:
moto ondoso con condizioni di vento favorevoli
United States Wavefinder
moto ondoso con condizioni di vento favorevoli
Global BIG Wavefinder


moto ondoso potente con vento leggero o offshore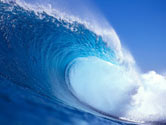 Località surf <span class="im"> nella tua zona*</span>
* Abbiamo determinato la tua posizione geografica dall' indirizzo IP, che suggerisce le localita surf più vicine . Clicca il nome sotto per ricevere maggiori informazione e le previsioni delle onde.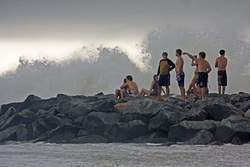 Photo credit: Bill Reilly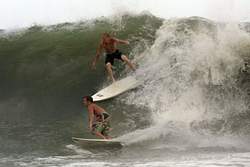 Photo credit: Bill Reilly

Lacanau Surf Info Houle longue NW-WNW en baisse, vent side shore modéré. -

https://t.co/KAHswNmXlj

Watergate Bay Surf It's a beaut of a day down here at #watergatebay with a light WSW wind and a pretty clean and mellow 4-5ft wave. Th…

https://t.co/tuZcj0maOq

Surf Life Saving WA Public report 2.0m unknown sp. shark sighted 17:20hrs 19/03, Geographe Bay Boat Ramp, Busselton 1.5m offshore , 1.5…

https://t.co/aNjLAmOXKR

PorthcawlSurf (School & Hire)

8.45am Tuesday. Yayyhayyy - The wind has dropped. Ddoohhhhh. - So has the surf. Rest Bay is about 1ft at the moment but the tide is still dropping. We should get about 2-3ft later this afternoon as the tide pushes back in. Winds look like they will be light all day today too. Coney Beach is almost flat and will stay that way for most of the day - giving us 1-2ft around high tide this evening. Scarweather Wavebouy 3ft 10sec High Tide 5.30pm
Note sulle località segrete
Nel fare questo sito, abbiamo cercato di includere le principali informazioni per il surf del mondo. Se pensate che abbiamo pubblicato accidentalmente una località segreta, fatecelo sapere. Se riteniamo che si tratti di un dato sensibile, noi la nasconderemo.