Previsioni per il Surf, Notizie Surf e Meteo per il Surf
Delaware Wavefinder:
moto ondoso con condizioni di vento favorevoli
United States Wavefinder
moto ondoso con condizioni di vento favorevoli
Global BIG Wavefinder


moto ondoso potente con vento leggero o offshore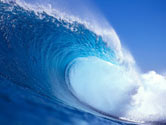 Località surf <span class="im"> nella tua zona*</span>
* Abbiamo determinato la tua posizione geografica dall' indirizzo IP, che suggerisce le localita surf più vicine . Clicca il nome sotto per ricevere maggiori informazione e le previsioni delle onde.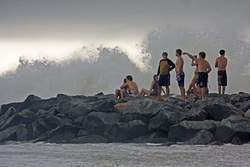 Photo credit: Bill Reilly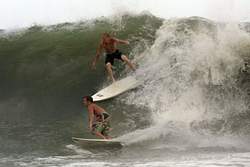 Photo credit: Bill Reilly

West Coast Local

Sunrise: January 16, 2019 at 05:51AM Sunny today! With a high of: 28 and a low of:18. Windspeed is 2km/h

Bali Surf Camp:

'Padang-Padang surf report: Third day in a row Geger Left is the place where both of our beginners and intermediate group are having surf lessons. This morning Mother Nature reminded that it is a wet season actually here in Bali so rain accompanied our groups on the way to the surf spot. Swell size is bigger today and after the rain stopped conditions were very clean and calm with light offshore. Waves are chest high to shoulder high or head high on some sets today.'

Surf Life Saving WA

UPDATE to prior report 2.5m unknown sp. shark sighted 09:50hrs 16/01, Cape Mentelle, north of Prevelly 200m offshore

Surf Life Saving WA

Public report 4.0m white shark sighted 08:40hrs 16/01, Cook Rock, Esperance 1km offshore Reported 09:20hrs 16/01
Note sulle località segrete
Nel fare questo sito, abbiamo cercato di includere le principali informazioni per il surf del mondo. Se pensate che abbiamo pubblicato accidentalmente una località segreta, fatecelo sapere. Se riteniamo che si tratti di un dato sensibile, noi la nasconderemo.