Previsioni per il Surf, Notizie Surf e Meteo per il Surf
Delaware Wavefinder:
moto ondoso con condizioni di vento favorevoli
United States Wavefinder
moto ondoso con condizioni di vento favorevoli
Global BIG Wavefinder


moto ondoso potente con vento leggero o offshore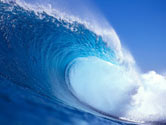 Località surf <span class="im"> nella tua zona*</span>
* Abbiamo determinato la tua posizione geografica dall' indirizzo IP, che suggerisce le localita surf più vicine . Clicca il nome sotto per ricevere maggiori informazione e le previsioni delle onde.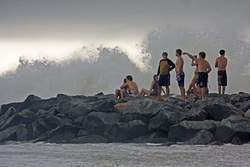 Photo credit: Bill Reilly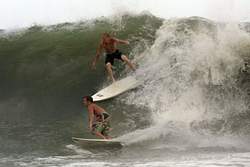 Photo credit: Bill Reilly

Lane Davey (North Shore)

junk. Side onshore and super ugly, but solid 8-10. Swell is NNW-N

Surf Check NL Golven N.Holland 52 cm | Scheef 61 cm | Zeeland 49 cm | uit NW | Swell K13 17 cm W | Gem. Wind 3 NO | Zee: 6.2°C

https://t.co/mmTqIHZoPp

McKevlin's Surf Shop 10am Sat surf: knee high waves with a strong drift from north to south. winds out of the NNE. water temp 58. High 1…

https://t.co/V4gCTqaHYx

Flagler Surf Saturday Tide Report High 10:44 AM Low 4:51 PM Sunset 7:37 PM Water Temp 63 - 65ºf

https://t.co/ub4hpQrQHQ
Note sulle località segrete
Nel fare questo sito, abbiamo cercato di includere le principali informazioni per il surf del mondo. Se pensate che abbiamo pubblicato accidentalmente una località segreta, fatecelo sapere. Se riteniamo che si tratti di un dato sensibile, noi la nasconderemo.