Previsioni per il Surf, Notizie Surf e Meteo per il Surf
Delaware Wavefinder:
moto ondoso con condizioni di vento favorevoli
United States Wavefinder
moto ondoso con condizioni di vento favorevoli
Global BIG Wavefinder


moto ondoso potente con vento leggero o offshore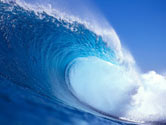 Località surf <span class="im"> nella tua zona*</span>
* Abbiamo determinato la tua posizione geografica dall' indirizzo IP, che suggerisce le localita surf più vicine . Clicca il nome sotto per ricevere maggiori informazione e le previsioni delle onde.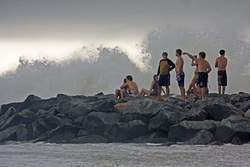 Photo credit: Bill Reilly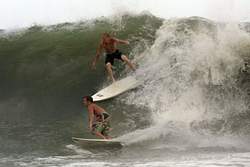 Photo credit: Bill Reilly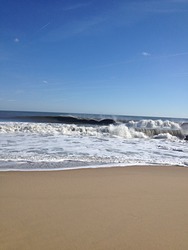 Photo credit: Jamie

Watergate Bay Surf Solid head high on the set, there are some great waves to be had at #watergatebay this Thursday morning. Super ligh…

https://t.co/ObSbYibyrg

Lacanau Surf Info Houle longue WNW-NW en légère baisse, vent onshore faible. -

https://t.co/YkdoSteXtI

Woodies Surf Shop (Portrush) Hi Vis Thursday. Here's a glorious Westbay at 10am this morning. Fun size waves rolling through. It's close to lo…

https://t.co/fWQ0j0JZoq

Surf Life Saving WA A Beach closure will be extended for a further week at Three Bears due to the continued risk of shark interaction f…

https://t.co/1a3z4ryFKC
Note sulle località segrete
Nel fare questo sito, abbiamo cercato di includere le principali informazioni per il surf del mondo. Se pensate che abbiamo pubblicato accidentalmente una località segreta, fatecelo sapere. Se riteniamo che si tratti di un dato sensibile, noi la nasconderemo.