Previsioni per il Surf, Notizie Surf e Meteo per il Surf
Delaware Wavefinder:
moto ondoso con condizioni di vento favorevoli
United States Wavefinder
moto ondoso con condizioni di vento favorevoli
Global BIG Wavefinder


moto ondoso potente con vento leggero o offshore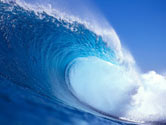 Località surf <span class="im"> nella tua zona*</span>
* Abbiamo determinato la tua posizione geografica dall' indirizzo IP, che suggerisce le localita surf più vicine . Clicca il nome sotto per ricevere maggiori informazione e le previsioni delle onde.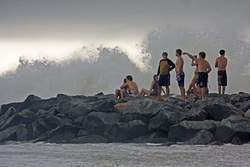 Photo credit: Bill Reilly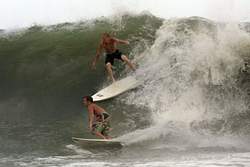 Photo credit: Bill Reilly

G-townsurf.com Another fun day @ Jimmy's Pier... some fun clean waves and lots of folks hangin' out on the pier... Great Times!!

https://t.co/eA6yZEx3Mo

Lane Davey (North Shore)

Some juicy 5 ftrs jus came looks like mix of S- SW swell

Lane Davey (North Shore)

nt see country but looks like still get solid 3 ft on the cam

West Coast Local Hey Julian Wilson. Joan Duru had to surf the same waves as you and crushed you. Stop blaming the waves!!

https://t.co/NGZNHSay7C
Note sulle località segrete
Nel fare questo sito, abbiamo cercato di includere le principali informazioni per il surf del mondo. Se pensate che abbiamo pubblicato accidentalmente una località segreta, fatecelo sapere. Se riteniamo che si tratti di un dato sensibile, noi la nasconderemo.