Previsioni per il Surf, Notizie Surf e Meteo per il Surf
Delaware Wavefinder:
moto ondoso con condizioni di vento favorevoli
United States Wavefinder
moto ondoso con condizioni di vento favorevoli
Global BIG Wavefinder


moto ondoso potente con vento leggero o offshore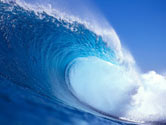 Località surf <span class="im"> nella tua zona*</span>
* Abbiamo determinato la tua posizione geografica dall' indirizzo IP, che suggerisce le localita surf più vicine . Clicca il nome sotto per ricevere maggiori informazione e le previsioni delle onde.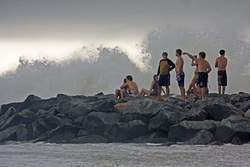 Photo credit: Bill Reilly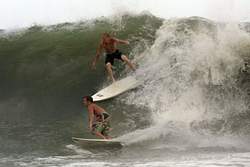 Photo credit: Bill Reilly

Surf Life Saving WA "Fisheries advise of an increased risk of shark activity due to slowly decomposing whale carcass that has come asho…

https://t.co/XOgr1ob4KR

Anglet Surf Info Anglet le club à 08h45 : Houle longue W-WSW en hausse, vent side offshore faible. -

https://t.co/8tDfX7oWTU

NWS Miami 5/23/19: There is a High Risk of Rip Currents on Atlantic beaches Thursday and Friday. Swimming is not advised!…

https://t.co/gtujBSkiZV

Eyeballsurf (Croyde Area) It's a beautiful morning to be sure with some fun clean knee to thigh high waves to be had on the morning pushing t…

https://t.co/F2hOAeeK2P
Note sulle località segrete
Nel fare questo sito, abbiamo cercato di includere le principali informazioni per il surf del mondo. Se pensate che abbiamo pubblicato accidentalmente una località segreta, fatecelo sapere. Se riteniamo che si tratti di un dato sensibile, noi la nasconderemo.