Previsioni per il Surf, Notizie Surf e Meteo per il Surf
Delaware Wavefinder:
moto ondoso con condizioni di vento favorevoli
United States Wavefinder
moto ondoso con condizioni di vento favorevoli
Global BIG Wavefinder


moto ondoso potente con vento leggero o offshore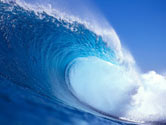 Località surf <span class="im"> nella tua zona*</span>
* Abbiamo determinato la tua posizione geografica dall' indirizzo IP, che suggerisce le localita surf più vicine . Clicca il nome sotto per ricevere maggiori informazione e le previsioni delle onde.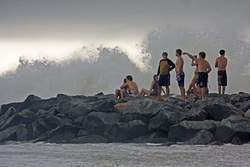 Photo credit: Bill Reilly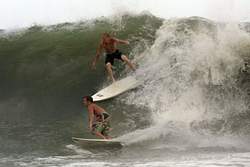 Photo credit: Bill Reilly

Surf Life Saving WA

Fisheries advise: tagged bronze whaler shark detected by Garden Island (north end) receiver at 05:32:00 PM on 19-Dec-2018

West Coast Local

https://t.co/iQ1sfTWeEQ

Eyeball Surfcheck:

'Weds 19th december 7:55am - 4-5ft+. Winds and swell have dropped off some, leaving us with some fun cleanish waves and light to moderate cross onshore sw winds. Looks like the winds will freshen up again by early afternoon so get in there asap if you can. Tides: 7.6m: low: 9am - high: 3:10pm.'

Anglet Surf Info Anglet le vvf à 08h45 : Houle longue W-WSW en hausse, vent side shore faible à modéré. -

https://t.co/cP8ujgr6aR
Note sulle località segrete
Nel fare questo sito, abbiamo cercato di includere le principali informazioni per il surf del mondo. Se pensate che abbiamo pubblicato accidentalmente una località segreta, fatecelo sapere. Se riteniamo che si tratti di un dato sensibile, noi la nasconderemo.