Previsioni per il Surf, Notizie Surf e Meteo per il Surf
Delaware Wavefinder:
moto ondoso con condizioni di vento favorevoli
United States Wavefinder
moto ondoso con condizioni di vento favorevoli
Global BIG Wavefinder


moto ondoso potente con vento leggero o offshore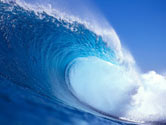 Località surf <span class="im"> nella tua zona*</span>
* Abbiamo determinato la tua posizione geografica dall' indirizzo IP, che suggerisce le localita surf più vicine . Clicca il nome sotto per ricevere maggiori informazione e le previsioni delle onde.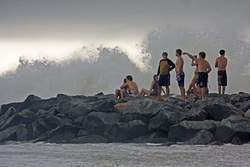 Photo credit: Bill Reilly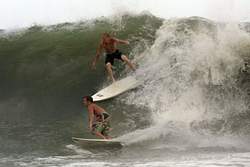 Photo credit: Bill Reilly

Kauai Beach Guide Warning: dangerous surf N, very high surf W & E-use caution even on rocks, reef & shore. Check out this video about…

https://t.co/PzARNChWiK

LA Co Lifeguards Surf Report 12/10: 3-4' + Waist to shoulder high Leftover WNW swell in the AM. New WNW swell on the rise by the af…

https://t.co/VtaBMQYKjX

Eyeball Surfcheck:

'Monday 10th december 7:55am - 5ft+. The winds and swell have dropped off overnight leaving us with some cleanish head high plus waves and light cross onshore nw breezes. All eyes are now on weds for some solid mid to long period w swell and light variable sea breezes. Tides: 8.8m: high: 7:25am - low: 1:30pm.'

McKevlin's Surf Shop

10am Mon: Knee to thigh, super clean. Cold and overcast. Hi@9:46am Lo@4:06pm #surfmckevlins #chs #follybeach #surf
Note sulle località segrete
Nel fare questo sito, abbiamo cercato di includere le principali informazioni per il surf del mondo. Se pensate che abbiamo pubblicato accidentalmente una località segreta, fatecelo sapere. Se riteniamo che si tratti di un dato sensibile, noi la nasconderemo.