Previsioni per il Surf, Notizie Surf e Meteo per il Surf
Delaware Wavefinder:
moto ondoso con condizioni di vento favorevoli
United States Wavefinder
moto ondoso con condizioni di vento favorevoli
Global BIG Wavefinder


moto ondoso potente con vento leggero o offshore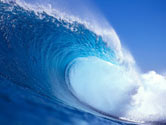 Località surf <span class="im"> nella tua zona*</span>
* Abbiamo determinato la tua posizione geografica dall' indirizzo IP, che suggerisce le localita surf più vicine . Clicca il nome sotto per ricevere maggiori informazione e le previsioni delle onde.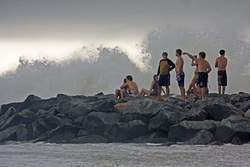 Photo credit: Bill Reilly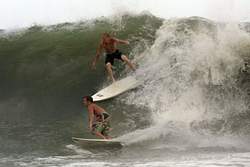 Photo credit: Bill Reilly

Aloha Surf School:

'Fanore surf report: Well we've been having a great run of surf this November. The surf today is about head high with a strong offshore wind. So nice and clean but tricky with the strength of the wind. The surf for the weekend will be in the large range. Big swell for tomorrow with a big period. So large, powerful waves in the well overhead range. Big waves out back for those with experience and big walls of whitewater on the inside for intermediates. We are into neap tides but there will still be a lot of water moving around with the big sets. The wind will stay offshore all weekend, but it...'

LA Co Lifeguards

Surf Report 11/17: 2-3' Knee to waist high NW swell due to fade. Small SSW swell. Deep AM high tide. Poor to Fair conditions

Surf Check NL Golven N.Holland 69 cm | Scheef 117 cm | Zeeland 51 cm | uit O | Swell K13 17 cm W | Gem. Wind 3 NO | Zee: 11.2°C

https://t.co/mmTqIHZoPp

Flagler Surf Saturday Tide Report Low 9:04 AM High 3:09 PM Sunset 5:28 PM Water Temp 70 - 73ºf

https://t.co/o1B8QfS6DU
Note sulle località segrete
Nel fare questo sito, abbiamo cercato di includere le principali informazioni per il surf del mondo. Se pensate che abbiamo pubblicato accidentalmente una località segreta, fatecelo sapere. Se riteniamo che si tratti di un dato sensibile, noi la nasconderemo.