Previsioni per il Surf, Notizie Surf e Meteo per il Surf
Delaware Wavefinder:
moto ondoso con condizioni di vento favorevoli
United States Wavefinder
moto ondoso con condizioni di vento favorevoli
Global BIG Wavefinder


moto ondoso potente con vento leggero o offshore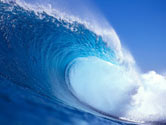 Località surf <span class="im"> nella tua zona*</span>
* Abbiamo determinato la tua posizione geografica dall' indirizzo IP, che suggerisce le localita surf più vicine . Clicca il nome sotto per ricevere maggiori informazione e le previsioni delle onde.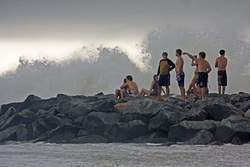 Photo credit: Bill Reilly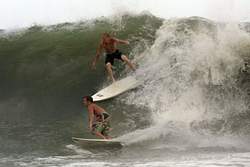 Photo credit: Bill Reilly

Lacanau Surf Info Houle longue WNW-NW en légère hausse, vent offshore modéré. -

https://t.co/mC54M5zYP3

Woodies Surf Shop (Portrush) High of 15 degrees with a cross offshore wind and the surf is piling in. Here's east strand at 10am. So many option…

https://t.co/NxYLYYPUtY

Namotu Island (World Class Water Sports Resort) A mixed bag of conditions for another soft week before the big re-opening this Saturday. We've been closed for over…

https://t.co/UVDQl1Nv3B

Eyeball Surfcheck:

'Weds 20th march - 7:35am - 1ft. We're down to a knee high wave folks with ultra light onshore sea breezes. it is cleanish and just about doable on a big board. If you are thinking about it then the big afternoon pushing tide is probably the best bet. Big tides: 9.5m: low: 11:35am ~ high: 5:55pm.'
Note sulle località segrete
Nel fare questo sito, abbiamo cercato di includere le principali informazioni per il surf del mondo. Se pensate che abbiamo pubblicato accidentalmente una località segreta, fatecelo sapere. Se riteniamo che si tratti di un dato sensibile, noi la nasconderemo.