Previsioni per il Surf, Notizie Surf e Meteo per il Surf
Delaware Wavefinder:
moto ondoso con condizioni di vento favorevoli
United States Wavefinder
moto ondoso con condizioni di vento favorevoli
Global BIG Wavefinder


moto ondoso potente con vento leggero o offshore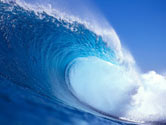 Località surf <span class="im"> nella tua zona*</span>
* Abbiamo determinato la tua posizione geografica dall' indirizzo IP, che suggerisce le localita surf più vicine . Clicca il nome sotto per ricevere maggiori informazione e le previsioni delle onde.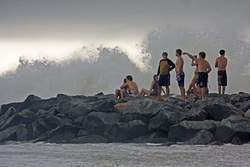 Photo credit: Bill Reilly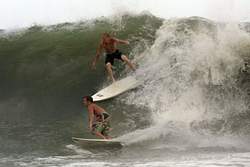 Photo credit: Bill Reilly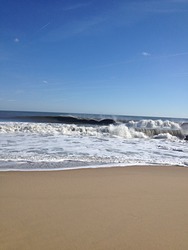 Photo credit: Jamie

NWS Honolulu

HWY 250 Upper Kohala Rd closed due to downed tree until 1230 AM HST. Use alternate routes through this period. #hiwx #wind #BigIsland

Eyeball Surfcheck:

'Thursday 18th january 8am - 5-8ft+. Still some very messy and disorganised conditions on all the beaches folks with fresh to strong onshore wnw winds. Tides: 8.5m: low: 12:45pm - high: 6:55pm.'

West Coast Surf Wax

More of the same again today, strong cross/onshore winds and wild messy seas....enjoy

Surf Life Saving WA

SLS Lifesavers report 2.0m unknown sp. shark sighted 15:51hrs 18/01, Bunker Bay Beach, east of Cape Naturaliste 500m offshore
Note sulle località segrete
Nel fare questo sito, abbiamo cercato di includere le principali informazioni per il surf del mondo. Se pensate che abbiamo pubblicato accidentalmente una località segreta, fatecelo sapere. Se riteniamo che si tratti di un dato sensibile, noi la nasconderemo.