Previsioni per il Surf, Notizie Surf e Meteo per il Surf
Delaware Wavefinder:
moto ondoso con condizioni di vento favorevoli
United States Wavefinder
moto ondoso con condizioni di vento favorevoli
Global BIG Wavefinder


moto ondoso potente con vento leggero o offshore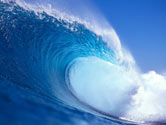 Località surf <span class="im"> nella tua zona*</span>
* Abbiamo determinato la tua posizione geografica dall' indirizzo IP, che suggerisce le localita surf più vicine . Clicca il nome sotto per ricevere maggiori informazione e le previsioni delle onde.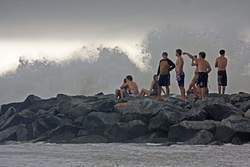 Diritti d'autore della foto: Bill Reilly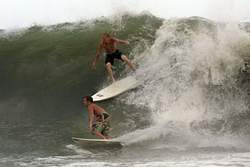 Diritti d'autore della foto: Bill Reilly

Coolum:

'Coolum surf: 1.4 metres(5') 10 knots SE. The S protected stretches and E facing points early on the dropping tide before the ESE winds get up. Fun ones in the outer bays at Noosa also on the dropping tide.'

Lane Davey (North Shore)

Swell dropped and wind is super strong so pretty junk here

LA Co Lifeguards Surf Report 12/9: 2-4', Thigh to Stomach Looking like a tiny day of waves but there will be some more NW energy t…

https://t.co/6SnfsgsMds

Mareas alta no funcionales para este tamaño de ola, mareas bajantes mejor condiciones en intermedia, muy bajas no funcionan . El aire no afecta demasiado estes días de la seman
Ultimi commenti
Jack beach località di surf:
"Salve propetari scortesi maleducati arroganti lido da evitare pur pagando con bonifico istantaneo, il girono di ferragosto non sono riuscito ad entrare e prendere possesso della mia postazione sono stato letteralmente buttato fuori solamente perche avevamo visioni diverse su alcune regole non mi hanno nemmeno restituito il bonifico che avevo effettuato.Adesso capisco il perche era l'unico lido vuoto, parlando con diversi personi locali tutti hanno detto la stessa cosa si vergognano di loro di come trattano i turisti un consiglio EVITATELI."

franco da ITALY - 18 Aug 2022
Note sulle località segrete
Nel fare questo sito, abbiamo cercato di includere le principali informazioni per il surf del mondo. Se pensate che abbiamo pubblicato accidentalmente una località segreta, fatecelo sapere. Se riteniamo che si tratti di un dato sensibile, noi la nasconderemo.