Previsioni per il Surf, Notizie Surf e Meteo per il Surf
Delaware Wavefinder:
moto ondoso con condizioni di vento favorevoli
United States Wavefinder
moto ondoso con condizioni di vento favorevoli
Global BIG Wavefinder


moto ondoso potente con vento leggero o offshore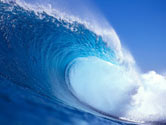 Località surf <span class="im"> nella tua zona*</span>
* Abbiamo determinato la tua posizione geografica dall' indirizzo IP, che suggerisce le localita surf più vicine . Clicca il nome sotto per ricevere maggiori informazione e le previsioni delle onde.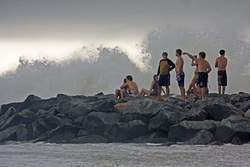 Photo credit: Bill Reilly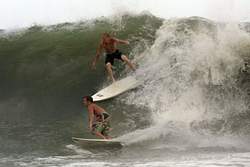 Photo credit: Bill Reilly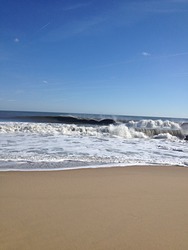 Photo credit: Jamie

PorthcawlSurf (School & Hire)

9am Tuesday. Despite MS showing 3ft and 2 stars - It is actualy flat. Dropping tide will only prolong the flatness. With nothing on the wavebouys, its unlikely to show anything until maybe this evening just before dark. When we may get 1-2ft. A long way from the 3-5ft and 3 stars showing on MS. If things change that dramaticaly - follow us on twitter or instagram for some up to the minute changes. Actual Wavebouy 1ft 3sec High Tide 8am

Troggs Surf Shop Nice day But no waves Shop closed on tuesdays Surf Thursday fingers crossed

https://t.co/snvwAkTMRy

Eyeball Surfcheck:

'Tuesday 20th march 7am - 0-1ft. Still looking decidedly flat at high water this morning with just a tiny wave breaking on the shoreline and light cross offshore nne breezes. Big tides: 9.3m: high: 7:40am - low: 1:45pm. Daily pic: croyde friday 16th march 9am.'

Anglet Surf Info Anglet le club à 08h45 : Houle moyenne NNW en hausse, vent side offshore faible à modéré. -

https://t.co/NThmlbv7cv
Note sulle località segrete
Nel fare questo sito, abbiamo cercato di includere le principali informazioni per il surf del mondo. Se pensate che abbiamo pubblicato accidentalmente una località segreta, fatecelo sapere. Se riteniamo che si tratti di un dato sensibile, noi la nasconderemo.