Previsioni per il Surf, Notizie Surf e Meteo per il Surf
Delaware Wavefinder:
moto ondoso con condizioni di vento favorevoli
United States Wavefinder
moto ondoso con condizioni di vento favorevoli
Global BIG Wavefinder


moto ondoso potente con vento leggero o offshore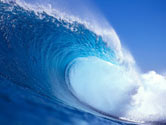 Località surf <span class="im"> nella tua zona*</span>
* Abbiamo determinato la tua posizione geografica dall' indirizzo IP, che suggerisce le localita surf più vicine . Clicca il nome sotto per ricevere maggiori informazione e le previsioni delle onde.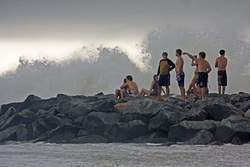 Photo credit: Bill Reilly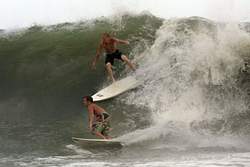 Photo credit: Bill Reilly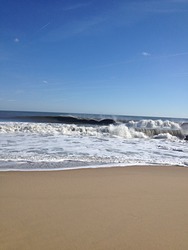 Photo credit: Jamie

Surf World Surf Shop Saturday morning surf report. A welcome sight after this week of wind...the Peak is 3ft and light offshore....

https://t.co/Ll6Tl3gOU7

Woodies Surf Shop (Portrush) Beautiful day. Lovely surf.

https://t.co/j8mXNpzQJo

Arnold Perez it's legit #cairnszoom #obstaclecourse #zipline #cairns cairnszoom @ Cairns ZOOM

https://t.co/vhD222oPps

Troggs Surf Shop

surf 4ft sets clean and offshore nice groundswell shape will improve as tide drops, white rocks worth a look too
Note sulle località segrete
Nel fare questo sito, abbiamo cercato di includere le principali informazioni per il surf del mondo. Se pensate che abbiamo pubblicato accidentalmente una località segreta, fatecelo sapere. Se riteniamo che si tratti di un dato sensibile, noi la nasconderemo.