Previsioni per il Surf, Notizie Surf e Meteo per il Surf
Delaware Wavefinder:
moto ondoso con condizioni di vento favorevoli
United States Wavefinder
moto ondoso con condizioni di vento favorevoli
Global BIG Wavefinder


moto ondoso potente con vento leggero o offshore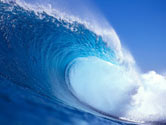 Località surf <span class="im"> nella tua zona*</span>
* Abbiamo determinato la tua posizione geografica dall' indirizzo IP, che suggerisce le localita surf più vicine . Clicca il nome sotto per ricevere maggiori informazione e le previsioni delle onde.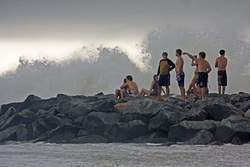 Photo credit: Bill Reilly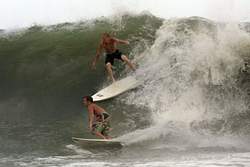 Photo credit: Bill Reilly

Bali Surf Camp:

'Padang-Padang surf report: This morning our advanced group made sure of that while surfing at East Coast. Conditions just excellent today, light offshore wind and clean glassy waves shoulder high to head high and overhead high on sets. Great and super fun session! Our intermediate group enjoyed their surf lessons at Uluwatu beach this morning. Only few people on the spot and comfortable waves for learning and improving, shoulder high to Chest high. Swell size bigger than yesterday, Sunny light.'

Lacanau Surf Info - Conditions faiblement anticyclonique à 1020 hPa aujourd'hui sur la France qui prodiguent du vent faible à modéré…

https://t.co/BEFZzk6WbA

West Coast Local

Sunrise: October 16, 2018 at 06:03AM Partly Cloudy today! With a high of: 19 and a low of:13. Windspeed is 8km/h

NWS Honolulu Light tradewinds showers can be expected for Kauai and Oahu while lingering moisture plume continues to slowly move…

https://t.co/wrtLpVsJgT
Note sulle località segrete
Nel fare questo sito, abbiamo cercato di includere le principali informazioni per il surf del mondo. Se pensate che abbiamo pubblicato accidentalmente una località segreta, fatecelo sapere. Se riteniamo che si tratti di un dato sensibile, noi la nasconderemo.