Previsioni per il Surf, Notizie Surf e Meteo per il Surf
Delaware Wavefinder:
moto ondoso con condizioni di vento favorevoli
United States Wavefinder
moto ondoso con condizioni di vento favorevoli
Global BIG Wavefinder


moto ondoso potente con vento leggero o offshore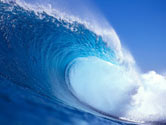 Località surf <span class="im"> nella tua zona*</span>
* Abbiamo determinato la tua posizione geografica dall' indirizzo IP, che suggerisce le localita surf più vicine . Clicca il nome sotto per ricevere maggiori informazione e le previsioni delle onde.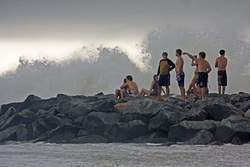 Photo credit: Bill Reilly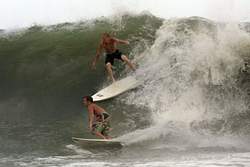 Photo credit: Bill Reilly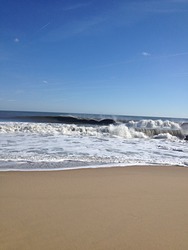 Photo credit: Jamie

Thursday evening saw just a tiny wave on the south coast from the fading south swell with a very light SE breeze.

Eyeball Surfcheck:

'Thurs 23rd november 7:15am - 5-7ft. It's a very messy affair on all the beaches this morning folks with fresh to strong onshore westerly winds. Seeking shelter is a hard find at this time with those winds blowing hard a directly onshore. Tides: 8.3m: high: 8:15am- low: 2:20pm.'

Troggs Surf Shop #eyeofthetiger #surfreport #troggssurfshop #portrush #portmagic #northcoast #northernireland…

https://t.co/tDQYJavhGw

Surf Life Saving WA

SLS Lifesavers report 2.0m unknown sp. shark sighted 15:44hrs 23/11, Toby Inlet, east of Dunsborough 100m offshore , tracking west .
Note sulle località segrete
Nel fare questo sito, abbiamo cercato di includere le principali informazioni per il surf del mondo. Se pensate che abbiamo pubblicato accidentalmente una località segreta, fatecelo sapere. Se riteniamo che si tratti di un dato sensibile, noi la nasconderemo.