Previsioni per il Surf, Notizie Surf e Meteo per il Surf
Delaware Wavefinder:
moto ondoso con condizioni di vento favorevoli
United States Wavefinder
moto ondoso con condizioni di vento favorevoli
Global BIG Wavefinder


moto ondoso potente con vento leggero o offshore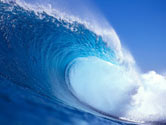 Località surf <span class="im"> nella tua zona*</span>
* Abbiamo determinato la tua posizione geografica dall' indirizzo IP, che suggerisce le localita surf più vicine . Clicca il nome sotto per ricevere maggiori informazione e le previsioni delle onde.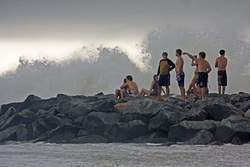 Photo credit: Bill Reilly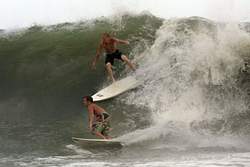 Photo credit: Bill Reilly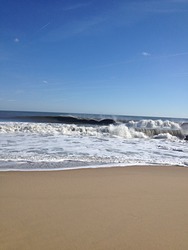 Photo credit: Jamie

Surf World Surf Shop Wednesday morning surf report. The Peak is 3ft with a moderate cross shore wind. Swell building through today and i…

https://t.co/XWf9jI3y9r

West Coast Surf:

'Porth Neigwl: Thewind was moderate to fresh onshore this morning. Chooppy waves were waist high just after full tide.'

Eyeball Surfcheck:

'Weds 25th april 6:45am - 1ft+. Small and messy windswell is about as good as it get this morning with just a tiny wave breaking near the shoreline and light to moderate onshore w winds. Tides: 7.6m: low: 9:10am - high: 3:20pm.'

Surf Life Saving WA Shark warning signs are in place at the Surfers Point Prevelly area after surfer was knocked off his surfboard by…

https://t.co/4gBlC1bYeA
Note sulle località segrete
Nel fare questo sito, abbiamo cercato di includere le principali informazioni per il surf del mondo. Se pensate che abbiamo pubblicato accidentalmente una località segreta, fatecelo sapere. Se riteniamo che si tratti di un dato sensibile, noi la nasconderemo.