Previsioni per il Surf, Notizie Surf e Meteo per il Surf
Delaware Wavefinder:
moto ondoso con condizioni di vento favorevoli
United States Wavefinder
moto ondoso con condizioni di vento favorevoli
Global BIG Wavefinder


moto ondoso potente con vento leggero o offshore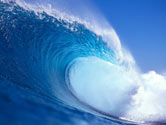 Località surf <span class="im"> nella tua zona*</span>
* Abbiamo determinato la tua posizione geografica dall' indirizzo IP, che suggerisce le localita surf più vicine . Clicca il nome sotto per ricevere maggiori informazione e le previsioni delle onde.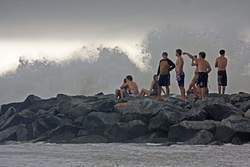 Diritti d'autore della foto: Bill Reilly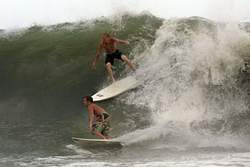 Diritti d'autore della foto: Bill Reilly

NWS Honolulu Light to moderate trade winds through tomorrow increasing Monday. Limited showers over windward slopes overnight.…

https://t.co/OZTr89rOYC

Coolum:

'Coolum surf: 1.4 metres(5') 10 knots SE. The S protected stretches and E facing points early on the dropping tide before the ESE winds get up. Fun ones in the outer bays at Noosa also on the dropping tide.'

Pipeline Gear Stars, Stripes & #Waves… Celebrating #summer means happy times and warm sunshine! #summertime #summer #summersun…

https://t.co/ck9ZqG8nFS

LA Co Lifeguards

Surf Report 6/25: 3-4' Waist to chest Clean with an early morning tide push. SW swell starts to slowly ease - most size in morning.
Note sulle località segrete
Nel fare questo sito, abbiamo cercato di includere le principali informazioni per il surf del mondo. Se pensate che abbiamo pubblicato accidentalmente una località segreta, fatecelo sapere. Se riteniamo che si tratti di un dato sensibile, noi la nasconderemo.