Previsioni per il Surf, Notizie Surf e Meteo per il Surf
Delaware Wavefinder:
moto ondoso con condizioni di vento favorevoli
United States Wavefinder
moto ondoso con condizioni di vento favorevoli
Global BIG Wavefinder


moto ondoso potente con vento leggero o offshore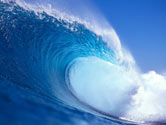 Località surf <span class="im"> nella tua zona*</span>
* Abbiamo determinato la tua posizione geografica dall' indirizzo IP, che suggerisce le localita surf più vicine . Clicca il nome sotto per ricevere maggiori informazione e le previsioni delle onde.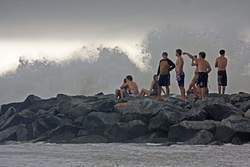 Diritti d'autore della foto: Bill Reilly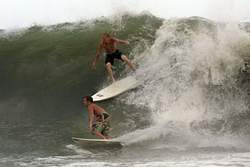 Diritti d'autore della foto: Bill Reilly

LA Co Lifeguards Surf Report 5/19: 2-3' + Thigh to stomach Decreasing blend of NW wind swell as SSW swell holds. Likely down in size…

https://t.co/sjA269qnJq

McKevlin's Surf Shop

10am Thur: thigh high, choppy. WSW wind at 9. Hi@122am Lo@515pm. #surfmckevlins #chs #follybeach #surf

Watergate Bay Surf We have a light WNW breeze this morning at #watergatebay so the waves are a bit messy and shoulder high but there's…

https://t.co/aYFD04X4ZG

NWS Miami 5/19/22 4:15 AM...It will be another hot day across South Florida as heat index values this afternoon approach trip…

https://t.co/JBd9iDBbf4
Note sulle località segrete
Nel fare questo sito, abbiamo cercato di includere le principali informazioni per il surf del mondo. Se pensate che abbiamo pubblicato accidentalmente una località segreta, fatecelo sapere. Se riteniamo che si tratti di un dato sensibile, noi la nasconderemo.