Visualizza
all Chinamans photos (4)
<
photos from Yorke Peninsula (25)
<
photos from Australia (2508)
<
Photo gallery home

Caricare nuova foto for Chinamans | for another surf break

Chinamans Surf Photo: 'chi's take off small day, over cast.' by steeve whitehead
Forecast wind and swell just offshore from Chinamans around the time the photo was taken
Image captured 58 minutes before high water (rising ordinary tide). Tide height was 0.9m (2.9 ft). Range 0.95m (3.1 ft). Toggle tide graph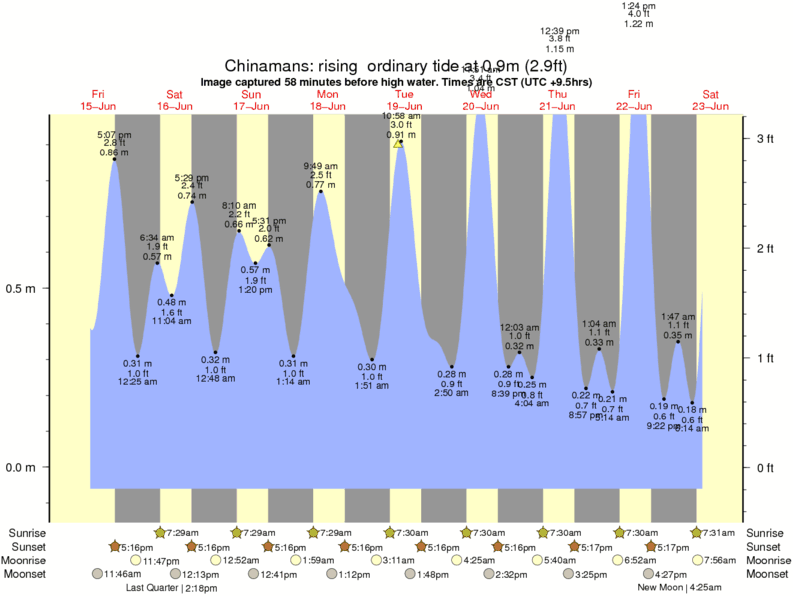 chi's take off small day, over cast.
Australia | Chinamans
Average rating:

4.0

(use stars to vote)
always fun, the take off at chi's. a sudden convergence on the reef pulls the wave in from both sides into a triangular peak which the tubes and walls off. good for back door body boarding, elevator shaft take offs, can be freaky when it starts to get bigger. very photogenic from the near by cliff and stairs. off shore north east- north. I had my first 8 foot bronze whaler shark swim under me here.
Recent comments
2020-11-20
Ian
2012-01-19
Dave
I surfed china mans on a small day and caught some god waves. Landed on the reef at the end of the ride and could not get out of bed the next morning